Anyway on to tonight's recipe which has become a family favorite in my home and can be made within 15 minutes. It utilizes common pantry and fridge items that most everyone already has in their home which means no last minute trips to the store! It's boneless skinless chicken breasts with raspberry sauce taken from
Better Home and Gardens: Big Book of 30 Minute Dinners
.
Chicken breasts with Raspberry sauce
, slightly modified
You will need the following cooking equipment:


Measuring spoons


Measuring cups


10"-12" frying pan with lid


Small mixing bowl


2 forks for turning the chicken breasts easily without poking them


Wooden spoon


Ingredients you'll need are: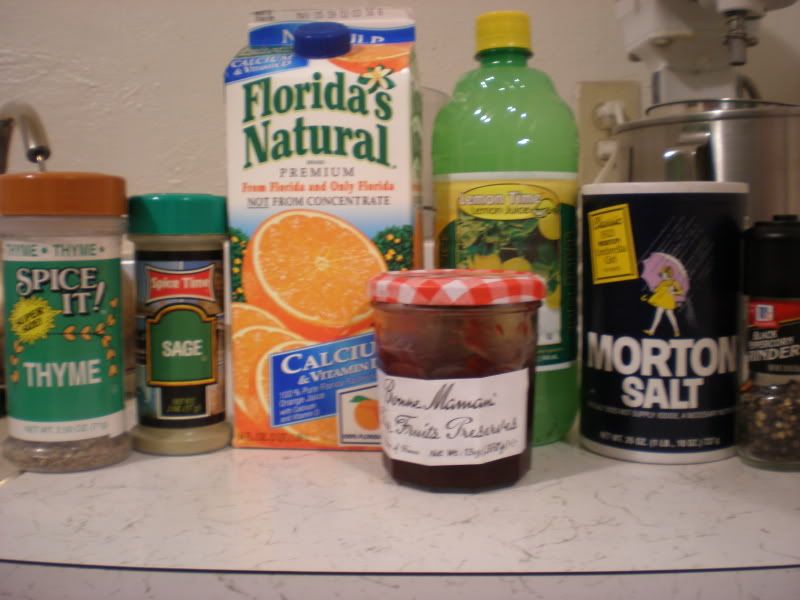 4 medium skinless boneless chicken breasts, about 4-6oz each (not pictured above)


.5 teaspoon dried thyme


.5 teaspoon ground sage


.25-.5 teaspoon salt


.25 teaspoon pepper


.25 cup raspberry preserves or other favorite flavor


2 tablespoons orange juice


2 tablespoons lemon juice


non stick cooking spray


Step 1: Mix the thyme, sage, salt and pepper in a small bowl.
Step 2: Sprinkle spice mix on both sides of chicken breasts and rub in.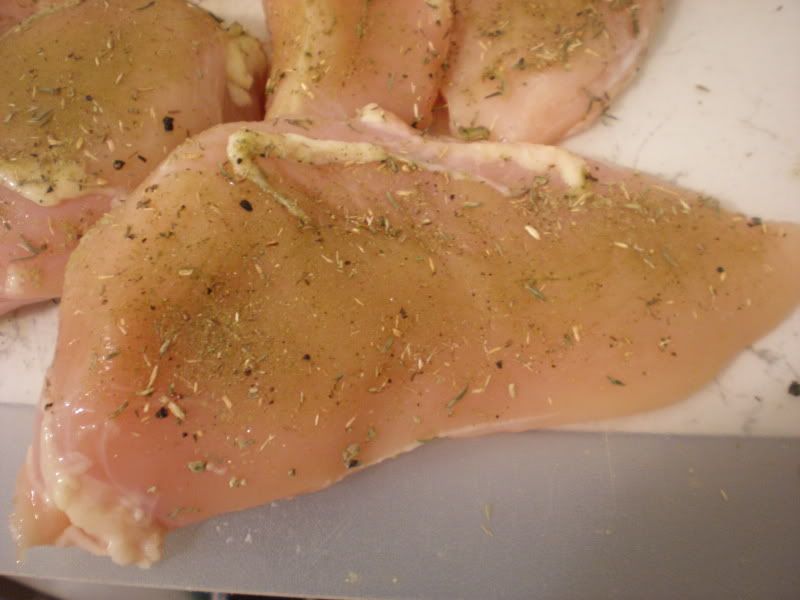 Step 3: Spray enough non stick cooking spray to cover the bottom of the pan. On medium high heat, add the chicken breasts to the pan.
Step 4: Cook chicken breasts for 5-8 minutes until browned then flip over to the other side. Cook on second side for an additional 5-8 minutes until brown. [Note: If your breasts are really thick then you may want to place the cover on the pan after you flip them and cook until brown on the second side.)
Step 5: Remove browned chicken breasts from pan and place on a plate. Cover with foil and set aside.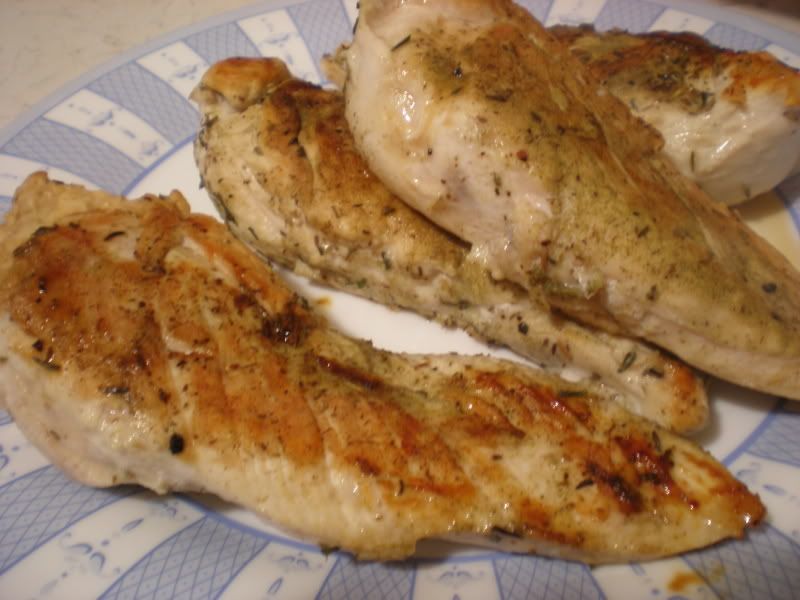 Step 6: Add orange juice, preserves of your choice and lemon juice to the pan.
Simmer for a few minutes.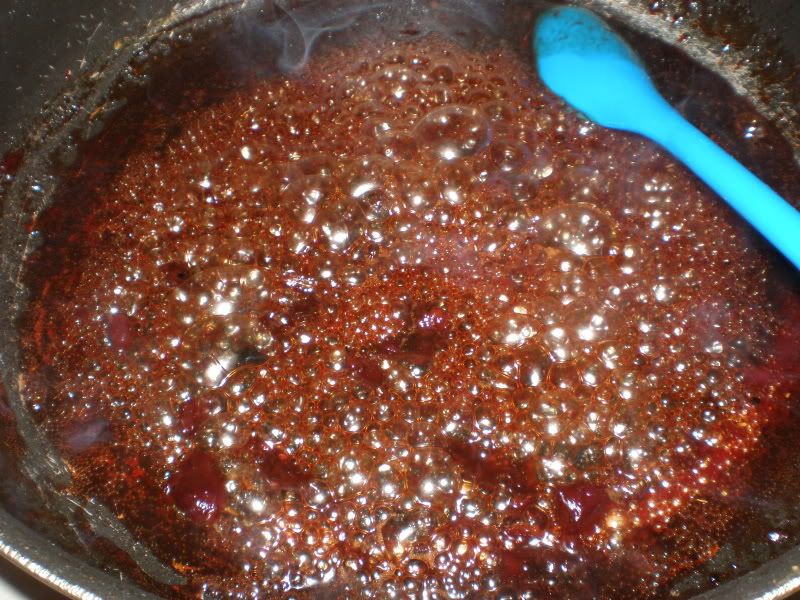 Until slightly thickened then remove from heat.
Step 7: Arrange chicken breasts on plates then drizzle sauce over each one.
Serve and enjoy!
I want to let everyone know that if your mobile phone has internet then you can easily view this blog. I tried it out on my own mobile phone last night and even the posted pictures came out great on the small screen. So now you can take the blog recipes in the kitchen with you even if you don't have a laptop! Or easily go shopping for all the ingredients you will need without making a list! Technology is great!
Current Mood:

bouncy